The Constructivist Regenerative Design Lab is a six-month accelerator programme for leading engineering and construction industry professionals to learn about regenerative design principles and support each other to put them into in practice. Our mission is to find out what works and communicate it to our organisations and the rest of industry. Read about our findings from cohort 1, join cohort 2 or 3, or explore our methodology below:
Cohort 1
Complete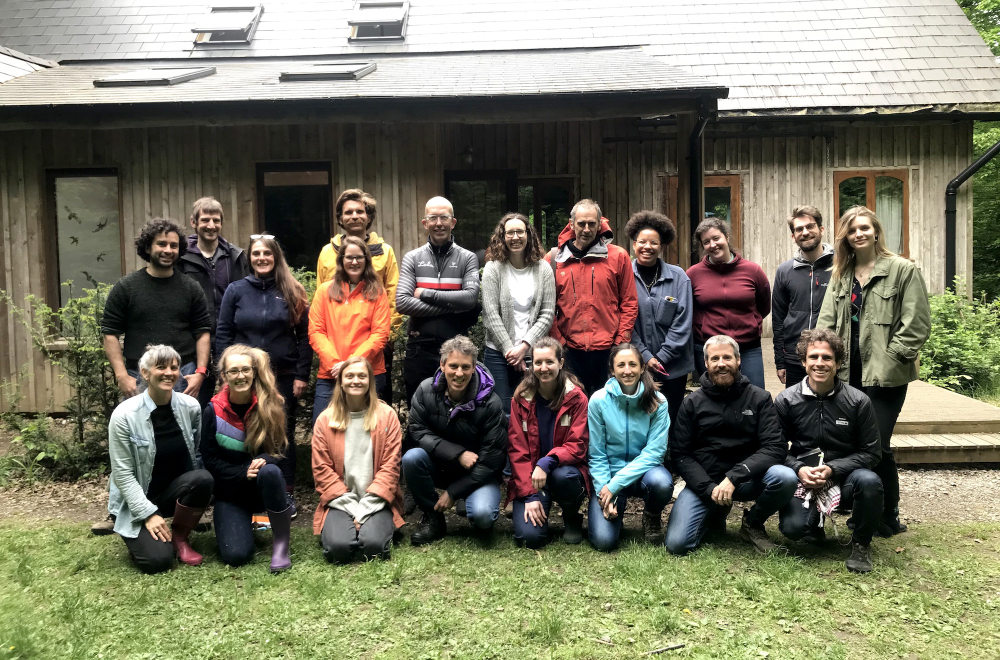 April – November 2022
19 engineering and construction industry leaders came together to explore principles of regenerative design in their own practice.
Read our report on the findings of Lab 1
Cohort 2
Applications closed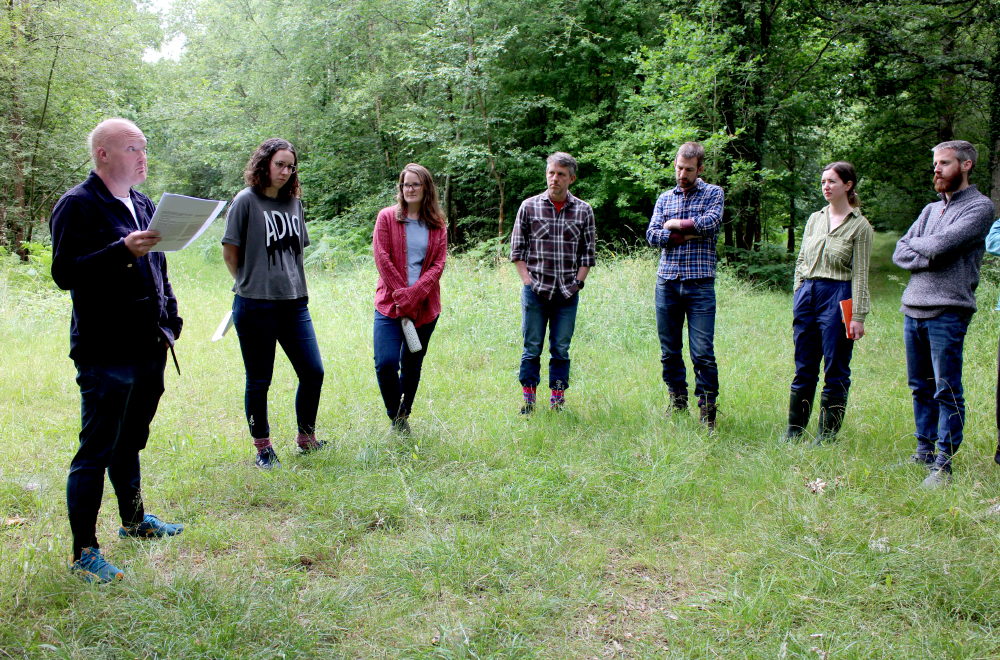 April – November 2023
For industry leaders and professionals in engineering and the built environment wanting to explore both personal and professional regenerative practice, and bring it more widely to their organisation, work and life.
Cohort 3
Applications open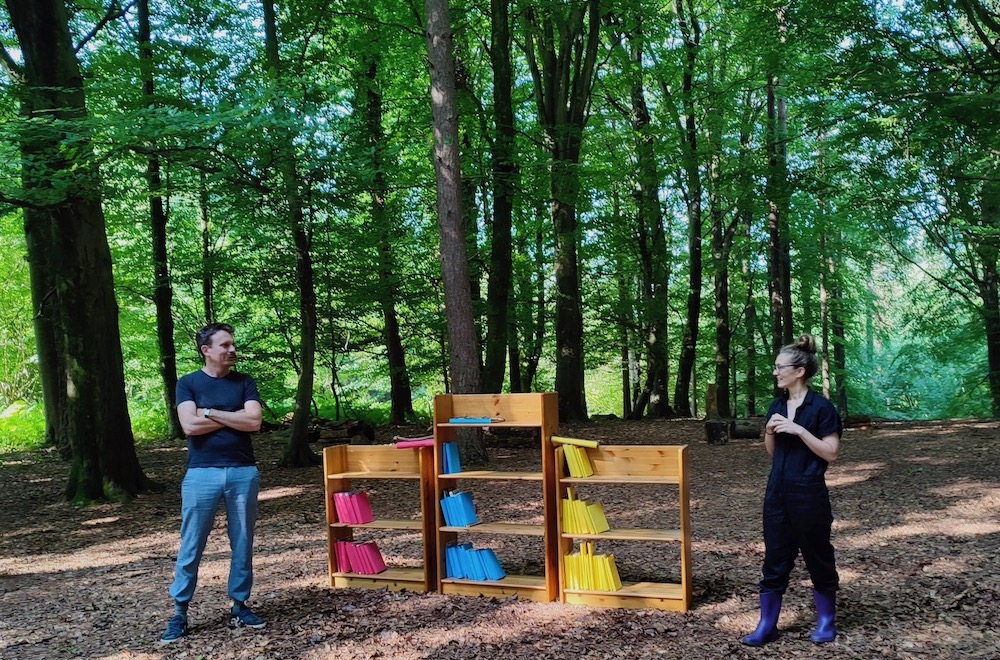 Sept '23 – Mar '24
This Regenerative Design Lab presents an opportunity for senior policy professionals to delve into the critical intersection of policy and regenerative design. Apply before 15th September 2023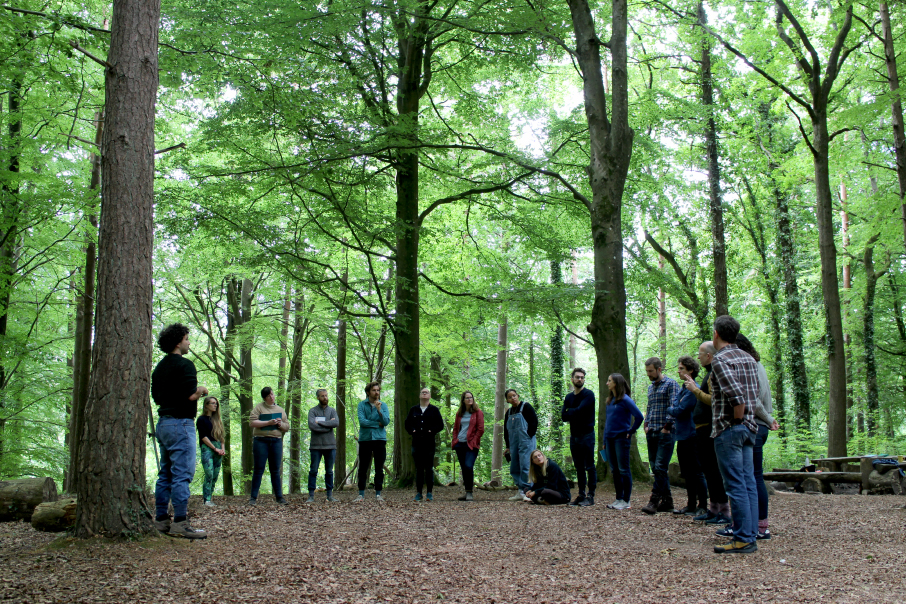 Method
Over 8 months, five online workshops and three over-night residential stays, participants of a Regenerative Design Lab programme will:
unpack the principles of regenerative design.
experiment through application of principles in the workplace
explore application of regenerative practice in their own lives
reflect on the impact of this action on their design work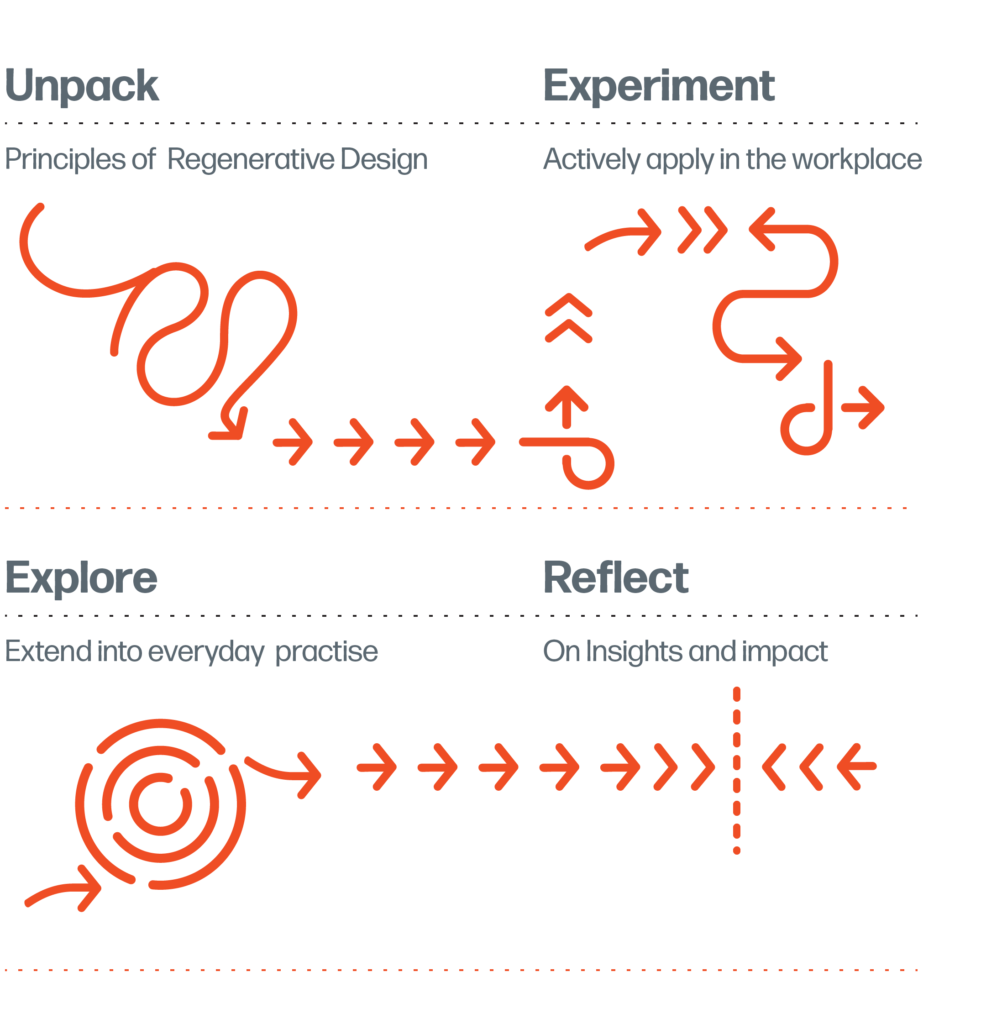 Our programmes are rooted in peer-support and practical action-learning, blended with expert facilitation and coaching. In our workshops and residential stays you'll dive deeper, connect with your peers and reflect and apply learnings to a personal or professional inquiry.
At the start of the journey we'll uncover a foundational understanding of regenerative design and its principles together. You'll also identify a live, workplace challenge or project as a field for experimentation and practice for the 8 months. Through cycles of action and reflection you'll cross-pollinate ideas, discover new behaviours, and grow your resilience as you support each other to apply principles of regenerative design in practice.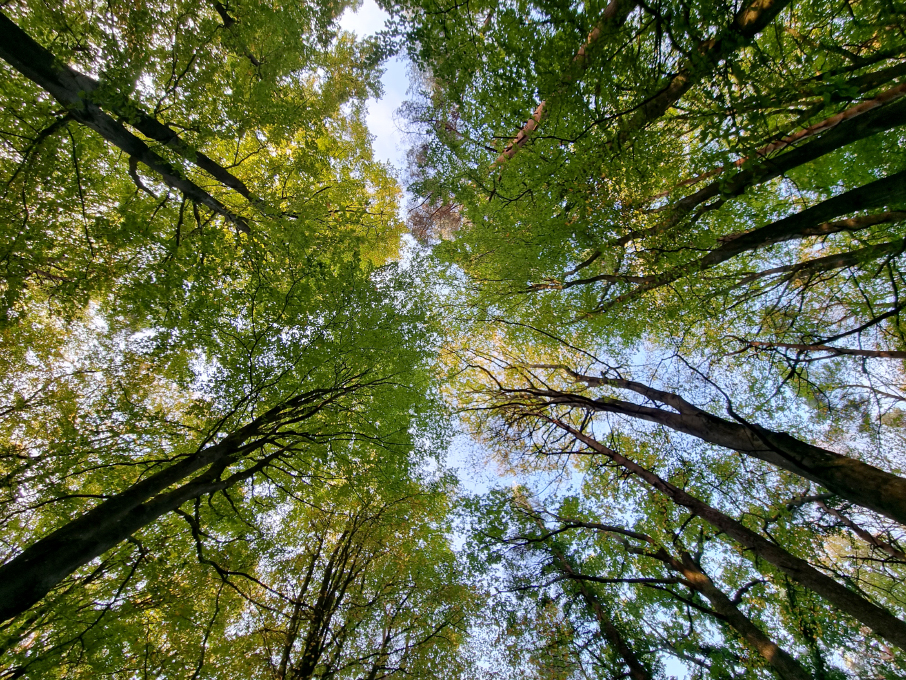 Inputs
Participants – you will be part of a group of leading engineering or construction industry professionals who see regenerative design as the future and want to make it reality. Together, you will become a peer-group that support and constructively challenge each other throughout the journey.
Live projects – each member of the cohort will bring a live challenge or project to the lab. Be it design-based, site-based, organisational or strategic, you will explore how regenerative design principles can apply to your work, while developing your own regenerative practice.
Ecosystems – regenerative design solutions are specific to the ecosystems in which we are working. That ecosystem and your connection with it becomes an intrinsic part of the journey. To further embed 'place' into our programmes we return three times to Hazel Hill Wood, near Salisbury. Hazel Hill Wood is a hearth for our group, and a place to explore our relationship with living ecosystems.
Outputs
Individuals will be supported on a personal development journey, increasing their awareness and skill in regenerative design practice. They will leave with a toolkit of approaches and hopefully a transformed relationship with the ecosystem they are part of.
Organisations will benefit from a key member of their team introducing innovative regenerative design practice into their projects. The Lab also aims to provide organisations with an opportunity to fulfil their regenerative design practice commitments.
Industry will benefit from the shared results of these experiments in regenerative design practice. The understanding we gain from this, and subsequent Lab programmes, will feed into teaching resources and briefing tools that will be shared via the Regenerative Design Lab website for use by industry and academia.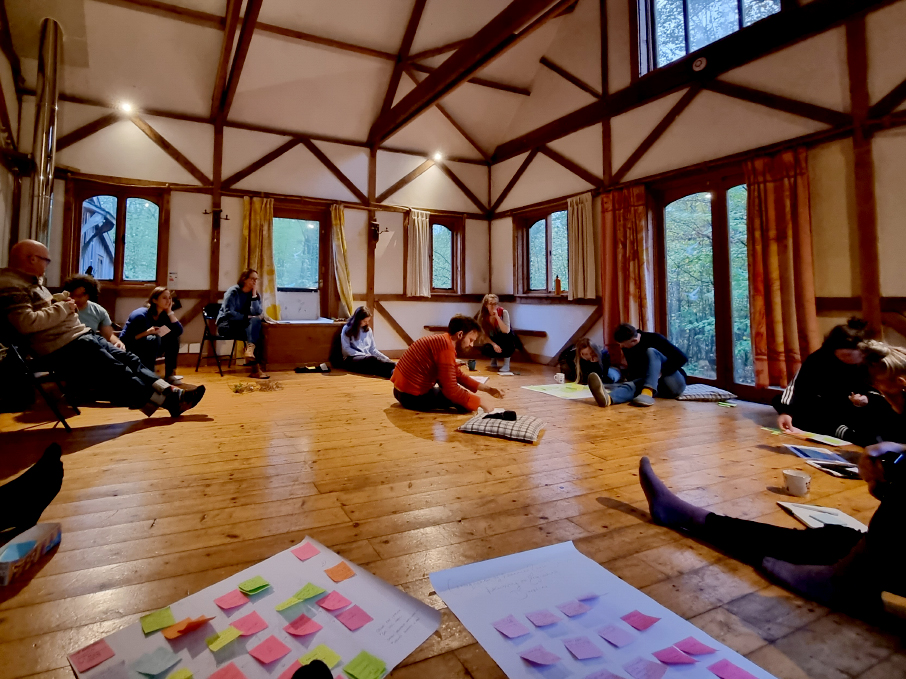 Reconnect with living systems
As part of each programme we hold three residential sessions at Hazel Hill Wood to explore our relationship with living ecosystems. Hazel Hill is a woodland retreat centre where people come to learn and heal through contact with the living world. It combines indoor workshop space and accommodation with access to a thriving forest with a range of ecosystems to explore.
We will take an experimental approach and observe, experiment, measure and learn from these complex natural systems. Participants will engage in a transformative process to shift perspectives away from believing we are separate from the natural world.
Meet the Regenerative Design Lab facilitators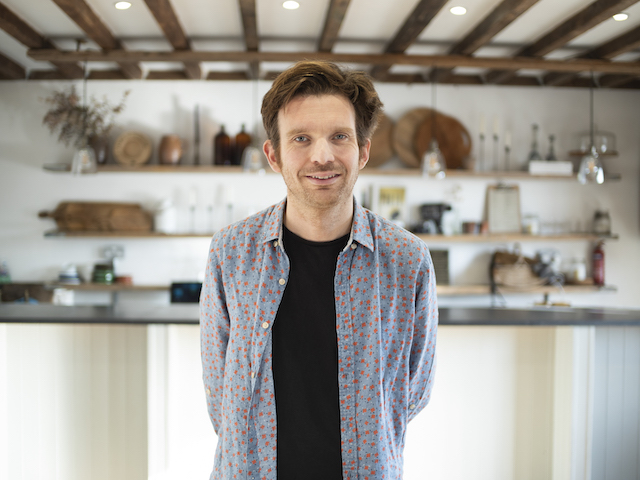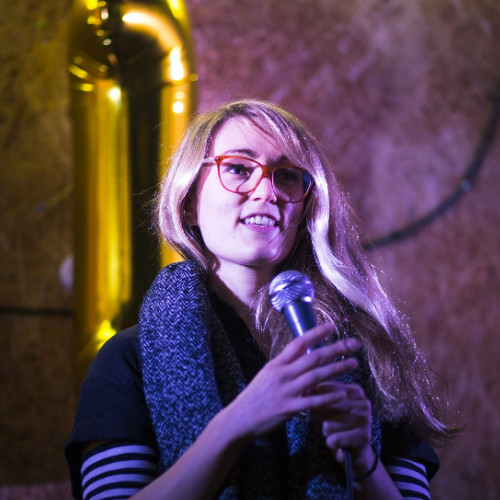 Ellie Osborne
Co-leader.
Ellie is a facilitator, designer, researcher, coach and collaborator who works at the intersection of innovation, systems thinking, future trends and learning design.
With gratitude…
We are grateful to an array of friends, partners and allies that have made The Regenerative Design Lab possible.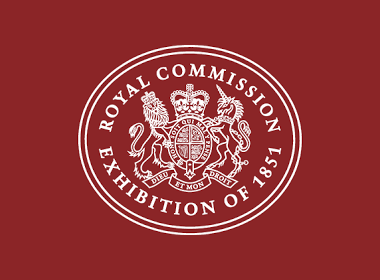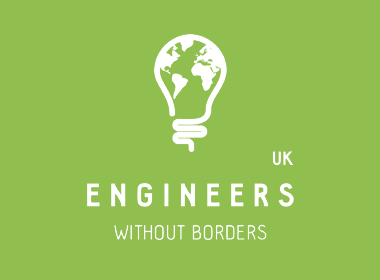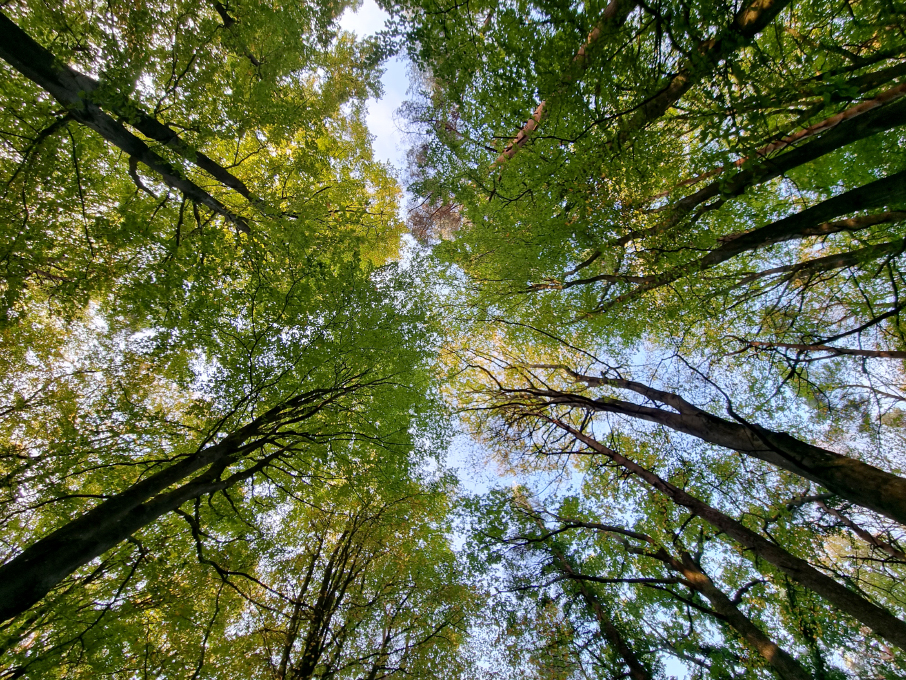 Hazel Hill Wood
We are grateful to the team at Hazel Hill Wood who create such a creative and inspirational environment for our residential sessions.