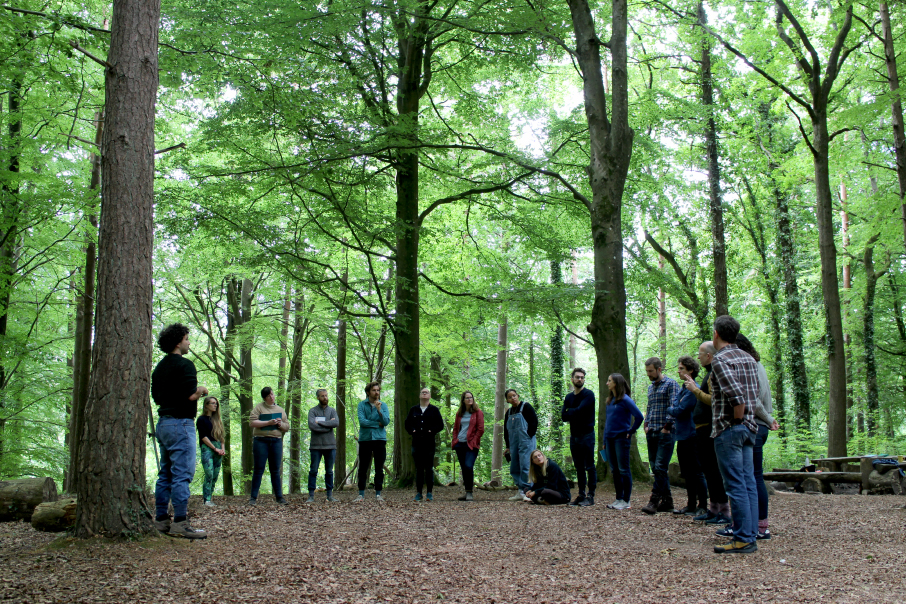 Cohort 2 of the Constructivist Regenerative Design Lab will take a deep dive into regenerative design, with a focus on learning about regenerative principles, and supporting participants to explore and experiment with new design practices in a live inquiry or project.
Our peer-led, action-inquiry approach means you will grow connections with, and gain valuable insights from a group of leading industry peers, while creating opportunities for new collaborations and partnerships to emerge.
Cohort 2 programme dates: April – November 2023
Applications close: 27th February 2023
Interviews: from 6th March
Programme starts: 30th March
Is it for you?
Our second cohort is for engineers and construction industry professionals and will run from April to November 2023. It is a part-time journey into understanding regenerative design practice, created to sit alongside and complement your current work.

Cohort 2 is for you if :
You are an industry leader or future leader in urban planning, development, engineering, architecture, construction, project management or facilities management.
You are curious and want to explore personal and professional regenerative practice, and bring it more widely to your organisation, work and life.
You already have an interest in regenerative design and its related fields – sustainability, systems change, circular design etc.
You have a platform to promote the use of regenerative practices in your organisation or community.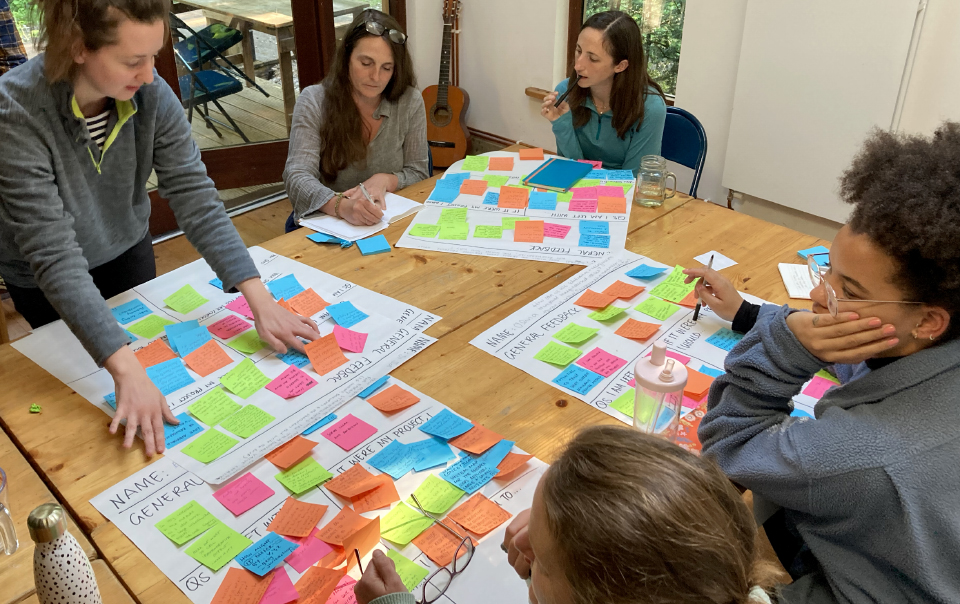 Outcomes
As a participant of the Cohort 2, you will learn and discover:
What regenerative design is, it's principles and theories.
How to distinguish between what is business as usual, what is restorative and what is regenerative.
A deeper understanding of how regenerative design and processes work and how they might be applied to the built environment.
How to actively apply regenerative principles in practice through a live project.
Confidence in speaking about regenerative design and practice.
How to communicate and advocate for the benefits of regenerative practice and design, and consider how you might influence others.
A transformed relationship with the ecosystems you are a part of.
You will also have the chance to:
Meet and connect with like-minded folks, with potential to grow new collaborations and partnerships.
Build new networks as you are welcomed by a wider network community of CRDL peers and regenerative practitioners and Advocates in the built environment.
Be supported on a personal development journey, increasing your awareness and skill in regenerative design practice. 
Gain access and build a toolkit of approaches.
Be supported on a personal development journey, increasing your awareness and skill in regenerative design practice. 
Explore and experiment in a safe and brave environment. 
Have an optional coaching session with one of the hosts.
Meet experts and regenerative practitioners in the field.
Spend time immersing yourself in nature at Hazel Hill Wood to learn from the ultimate regenerative, living system.
Read more about our method here.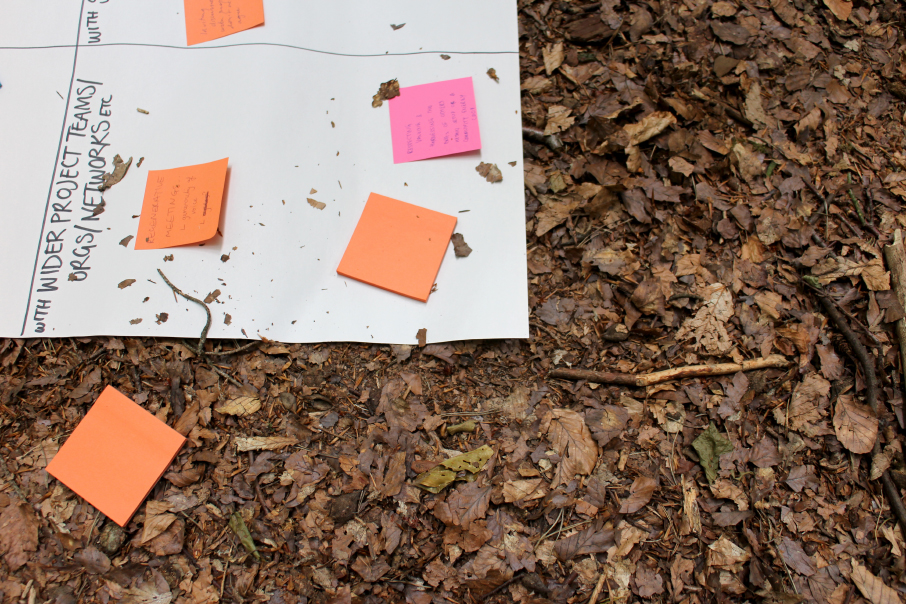 Session dates
Online kick-off – 30th March, 10am – 12pm
Spring Forest Lab – 25th April, 11am – 26th April, 3pm (1 night)
Online session – 23rd May, 9.30am – 12.30pm
Online session – 19th June, 9.30am – 12.30pm
Summer Forest Lab – 11th July, 11am – 13th July, 3pm (2 nights)
Online session – 12th September, 9.30am – 12.30pm
Online session – 2nd October, 9.30am – 12.30pm
Autumn Lab – 7th November, 11am – 8th November, 3pm (1 night)
Fees
We offer two prices for participation in the lab depending on your financial circumstances.
£1600 + VAT – corporate/commercial/large organisation rate
£570 + VAT – self-funded/NGO/small organisation rate
There are also a limited number of bursary places for people who identify as being from an underrepresented background, including but not limited to, BAME, LGBTQ+, disabled, refugee and asylum seekers. We will discuss this with you further at interview stage.
Application process
The 15 places on the lab are open to leaders and future leaders in engineering and construction. You should be passionate about shifting engineering and construction away from a paradigm of growth and destruction and towards a paradigm of repair and renewal. We welcome applications from industry, academia and supporting organisations. You need to have some body of experience to draw upon and the opportunity to explore and apply regenerative principles in practice. To assemble a balanced group of participants in the lab, we are asking people interested in joining to go through a simple application process.
Complete the application form by 27th February 2023. It includes questions to help us understand more about you, your work, your interest, aims and hopes, and should take 20 – 30 minutes to complete.
If you are selected for interview you will hear from us the following week. Interviews will then take place from 6th – 16th March 2023.
Places will not be allocated based on ability to fund your participation. We will settle on a price that feels comfortable and feasible to you or your organisation, once you've been offered your place.
If you have any questions about the programme drop us an email.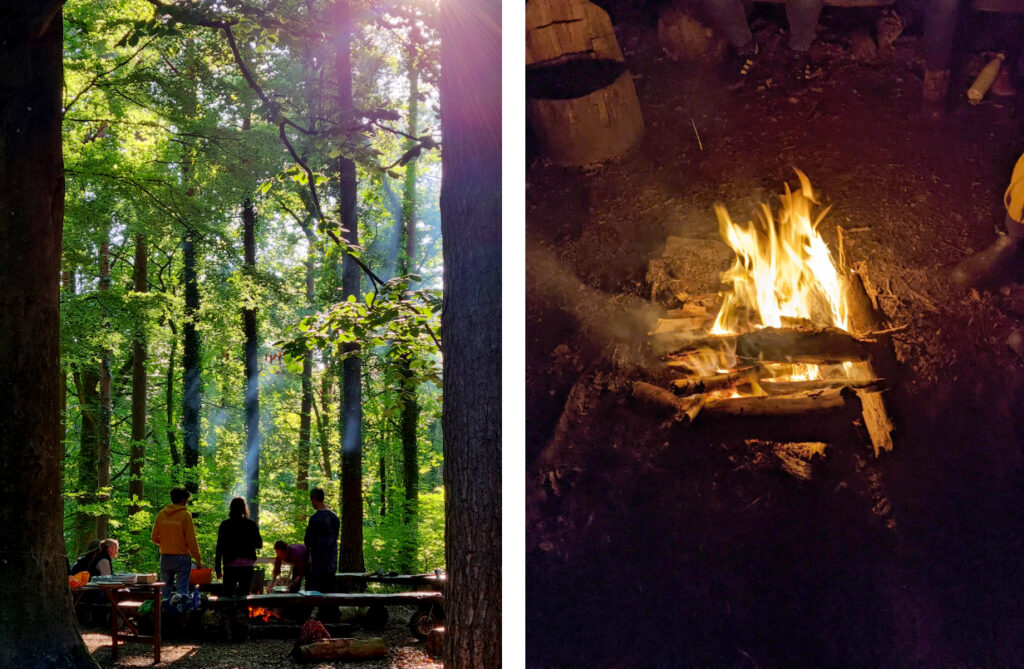 Further information

Equity & Diversity
We seek to create safe and brave spaces for participants from diverse backgrounds and lived experience to engage in learning together through the Lab. We want to welcome and support anyone with a strong intention to take part in the Regenerative Design Lab, and aim to ensure that identity or background will not be a barrier.
It is important to acknowledge the responsibility and power that comes with our role as a convenor and learning provider, and we are constantly striving to improve and embed equity, inclusion, anti-oppression at the heart of our programmes.
Accessibility
If you will need additional support for your wellbeing or access needs, then please let us know as soon as possible, so we can ensure we have factored this into our planning and design of our sessions. You can let us know in the application form or email us – we are happy to arrange a call to discuss how we can support your learning.
Time commitment
Online sessions: 3 hours
Residential stays at Hazel Hill: 2-3 days
Additionally we recommend 8 hours or more per month dedicated to your personal project or challenge, further learning, connecting with the group and action inquiry.